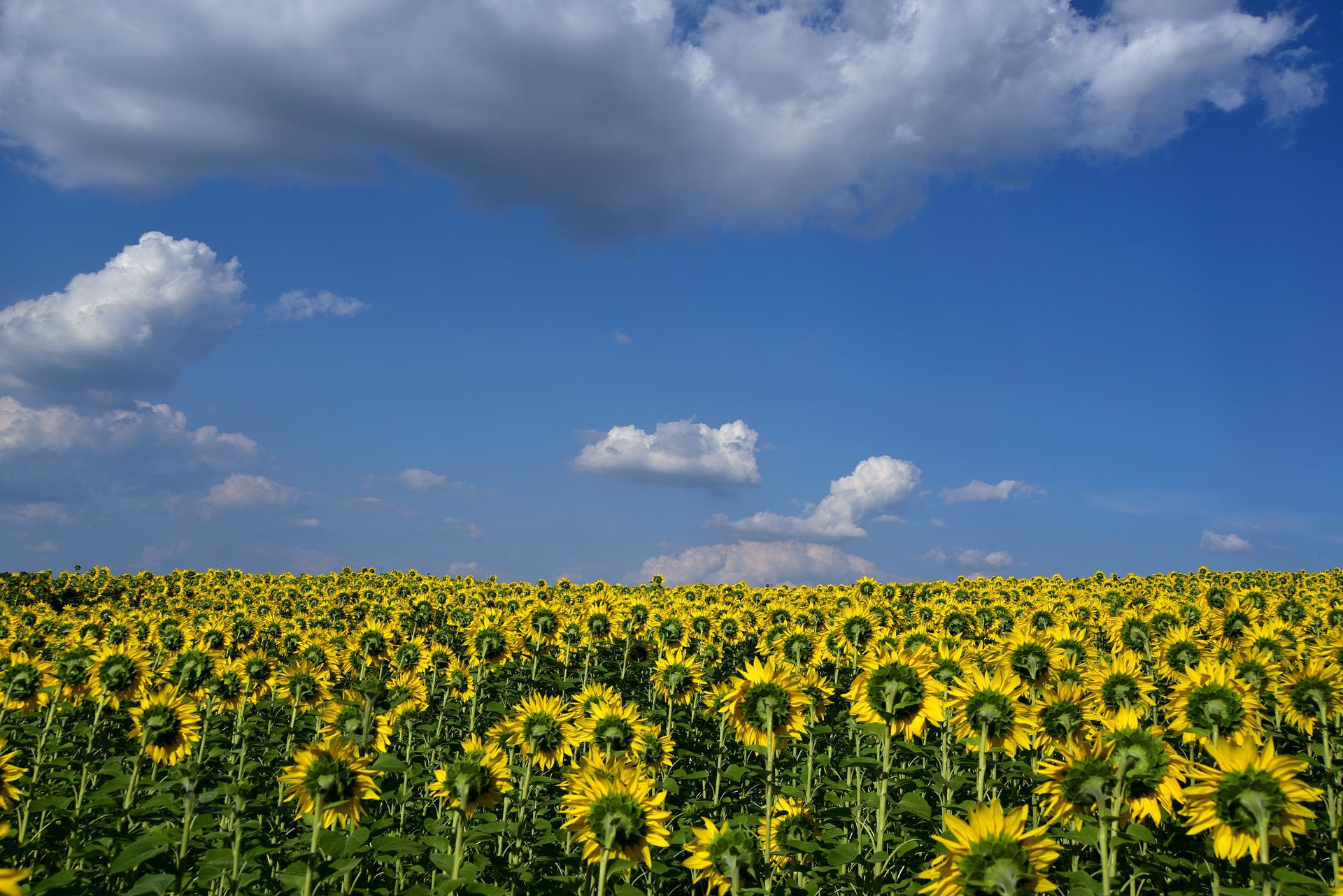 Why is sunflower oil so important?
Reports are coming in about some food products that are starting to run out due to the war in Ukraine.Sunflower oil represents the essential base of many food products, such as tuna, stuffed pasta, sauces, fried food, cookies, mayonnaise, spreads.
Ukraine holds 60% of production and 75% of exports and is the world's leading sunflower grower. Within a month, with the current trend of consumption, stocks of sunflower oil are destined to be exhausted. The situation could also become even more complicated, should the conflict continue, because the planting, scheduled for spring, would be skipped.
Sunflower oil, mainly used for frying, could be replaced by other similar products. The problem, however, will be more serious for the food industry, because sunflower oil is used as a thickener and component of many products, such as in biscuits and pickles.
The whole industry is proceeding to replace this oil and, one of the substitutes will be precisely the palm oil.
Palm oil is back: but is it bad or not?
The question we have all been asking for a long time, and at this point it comes back strongly, is: Is palm oil really bad for you? Does it cause cancer? We find the answer on the site of the AIRC, Italian Association for Research against Cancer. Which, to the question, "Does palm oil contain carcinogenic compounds that can increase the risk of developing cancer?", responds thus
"Yes, but with a normal diet it is very difficult to reach the amounts that would really measurably increase the individual risk of developing cancer."
According to EFSA, the tolerable threshold, previously set at 0.8 micrograms per kilogram per day, has risen to 2 micrograms per kilogram per day since 2018.
It is true that palm oil contains high amounts of saturated fatty acids, which are dangerous for artery and heart health. And a study published in 2016 by EFSA also reports that at temperatures above 200 ° C these oils develop substances that, at high concentrations, are genotoxic, that is, they can mutate the genetic heritage of cells.
But, writes always the AIRC, the EFSA has never called for a ban on palm oil because it is difficult for dangerous concentrations to be reached through normal eating. Moreover, in the same study it is noted that in recent years the content of these substances in industrial products has drastically decreased because industries have changed their production processes. So "it is advisable not to abuse foods containing palm oil, but there is no reasonable reason to eliminate them altogether."
The problem with palm oil is instead its impact on the environment due to its cultivation, considered not very sustainable.
Given that the labels and packaging ordered and used by companies include "sunflower oil" among the ingredients, considering the difficulty in quickly printing new labels and the related costs, and considering the complexity of the current situation, it is necessary to find a solution that offers high safety profiles for consumers and at the same time does not excessively burden producers at a time of great criticality for the sector.
For this reason, and only on a transitional basis, in view of the progressive adaptation of labels, producers may provide for the introduction, through the ink jet or other equivalent systems (e.g. adhesive stickers), of a sentence indicating which oils and/or fats have been used in place of sunflower oil, indicating the possible presence of allergens.
The claims that indicate the presence or absence of certain vegetable oils or comparative claims, in case of replacement of sunflower oil, will have to be appropriately modified, possibly through additional labeling or other similar method, to ensure proper consumer information.
In stores and supermarkets there must also be notices and special signs, placed prominently near the shelves of products containing sunflower oil, so that the consumer can immediately understand what is different.